Lead Psychic

Wanda - Director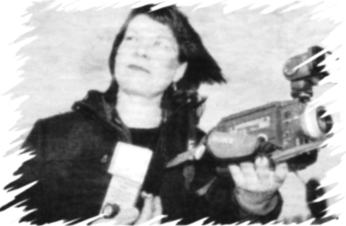 Wanda has always been psychic and sensed energy and energy forms throughout her life. She has explored much of the spirit realm through many experiences with visions since childhood. In 1992, these experiences increased, and she was compelled to seek training to focus, understand and control the energies.
She continues her journey to understand the invisible world with the use of scientific equipment and research protocol.
Her work in paranormal anomalous phenomena, along with validating her own experiences and the experiences of others has taken her to research and understand these other fields.
Silva /Dynamind
Tarot
Psychometry
Runes
Therapeutic Touch 111
Reiki 1.
Ghost Hunting /Certification
at the Gettysburgh Conference
MUFON- Certification
for Alien Encounters/Abductions