S.P.E.C.T.E.R.
was the call name for
Special Executive for Counter-intelligence, Terrorism, Extortion and Revenge
It was a fictional terrorist organization featured in the British James Bond novels written by Ian Fleming.
Blofeld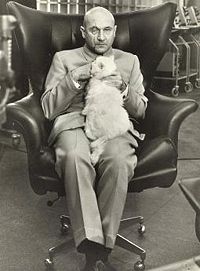 James Bond's Nemisis and Leader of SPECTER
Portrayed by Donald Pleasence in 1967's - You Only Live Twice.