On this page we've included links to other sites that have to do with ghosthunting. If you notice any broken links, let us know!

________________________________________________
To capture "quality" spirit photography,
here are two important sites to consider
when planning any investigation.
Moon calendar site at: http://www.calculatorcat.com/moon_phases/phasenow.php?tcv=48
Solar activities site: http://www.n3kl.org/sun/noaa.html
--------Sites of interest--------

For ghost towns across North America visit: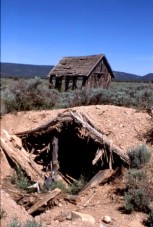 Another excellent site with the proper release forms needed to gain permission to enter private property. Also forms available to download which will help you conduct well versed interviews.
These forms will help you in any investigation and are
located in the Ghost Hunting 101 section:
Ghostly Photo's and Research:

Advanced Ghost Hunting 101's at: