Haunted Barn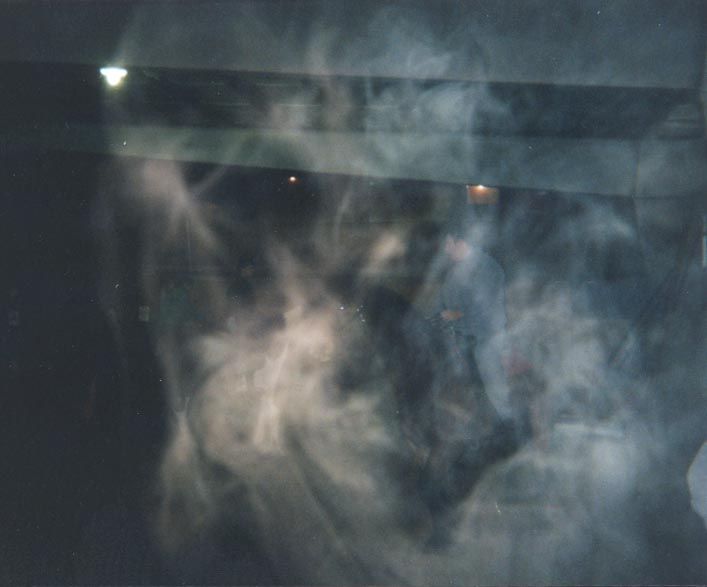 Mist photo taken by S.P.E.C.T.E.R. at a local riding arena during a rider training lesson.
Animals Sensing Something?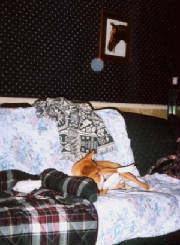 The photo above, is of our Basenji. She will often look up and rub her eyes or watch something
Photo submitted by a client shortly after our initial investigation. She was taking photo's of her children and set the camera down on a childrens play table. She heard the camera go off and thought one of the kids picked it up. To her surprise the camera was in the same spot but this photo was taken by itself....She also made it clear, to me, that there is NO strap on the camera?
Notice how the Entity comes through the door, curves around
the childs shoulder then out the same doorway?...
Rural School House
A neighbour gave me these copys from their friends rural school house. Since they have converted it to a home,
they can often hear children singing in the house.
They had left their camera sitting on a shelf. These picture were on the negatives between some other photos.
Just another example of entities taking their own photographs
Thanks to everyone for sending in their pictures!
S.P.E.C.T.E.R. has tried to use the best examples of phenomina associated with ghosts, along with some haunted locations.
We hope you enjoyed this page! Keep sending in those photos along with your questions as there is always something new for us to learn... And investigate.
Sincerely, Gerald